Typical day at camp
Students wake up in a cozy bedroom shared with one other student in the well-appointed boarding facilities, before enjoying a healthy breakfast prepared by our friendly on-site chef and his team.
Throughout the day, students enjoy a diversity of activities and workshops open to everyone regardless of age, fitness level or experience, learning how to apply various leadership skills effectively – all under the guidance of our senior trainers and (mountain) guides for specific activities.
After dinner, there is time to relax, to evaluate what we have learned and to acquire new skills and techniques. Our evenings are fun-filled with on- and off-campus activities such as ice skating, torch lit walks through the village and roasting marshmallows at the campfire.
TALK TO OUR EXPERTS
Schedule a free call anytime convenient for you. Allow our experts and your personal concierge to assist you in your journey to an amazing winter.
Example of a typical day at the SILC winter camp
Below is an example of one day of the winter camp programme. Our camp includes many activities aligned with our leadership modules and workshops like goal setting, communication skills, well-being and communication. For more detailed information, please get in touch via the contact form or our online chat.
07:30 Wake up
08:00-08:30 Breakfast
08:30-09:00 Leadership Topic of the day: Well-being
09:00-12:00 Cross-country Skiing focused on Goal Setting
12:00-13:00 Lunch
13:00-17:00 Snowshoeing expedition focused on Communication Skills and Global Citizenship
17:00-18:30 Leisure time
18:30-19:30 Dinner
19:30-21:30 Ice Skating under the stars
22:00 Bedtime
22:30 Lights out
SILC Campus & Surroundings
Overview
High standard accommodation, wooden and stone Swiss chalet.
Boys and girls are separated by floors or chalet.
Healthy, fresh and great meals for all possible diets.
Beautiful private mountain campus in a safe and quiet setting
All rooms have en-suite bathrooms.
Spacious dining room and a large terrace overlooking the valley.
Dedicated conference room for indoor games and workshops.
2 Purpose designed pitches for sports games.
Our campus
The SILC Academy campus is set in the beautiful village of Château d'Oex near Gstaad, a fantastic location with easy access to the diverse mountain adventures, activities and excursions students participate in. View the Virtual Campus Tour here.
Boarding facilities
Students stay in our luxury boarding house providing high standard en-suite accommodation where students share a double room with one other student, with genders separated by floor. Care is taken to house students with those from other nationalities to enhance the international experience. We also cater to preferences for sharing a room with a friend or relative.
Access
The village of Château d'Oex is easily accessible from Geneva or Zurich airport and train station. We can pick up and drop off your child at the airport or train station. Staff will be easily identifiable and this information will be included in the welcome pack. Of course, families can also make their own arrangements to drop off and pick up their children directly at our campus.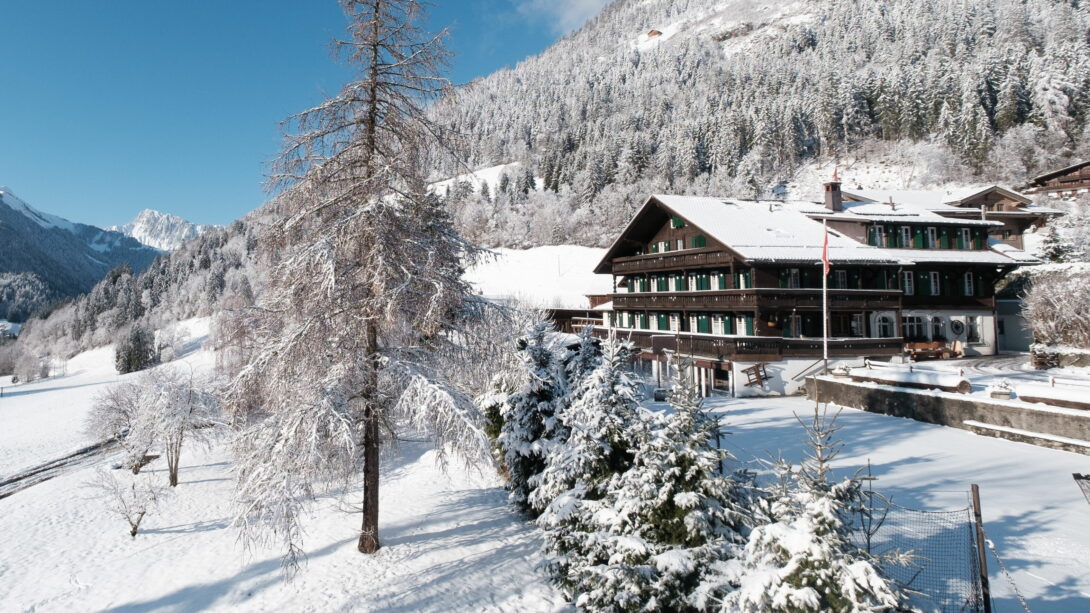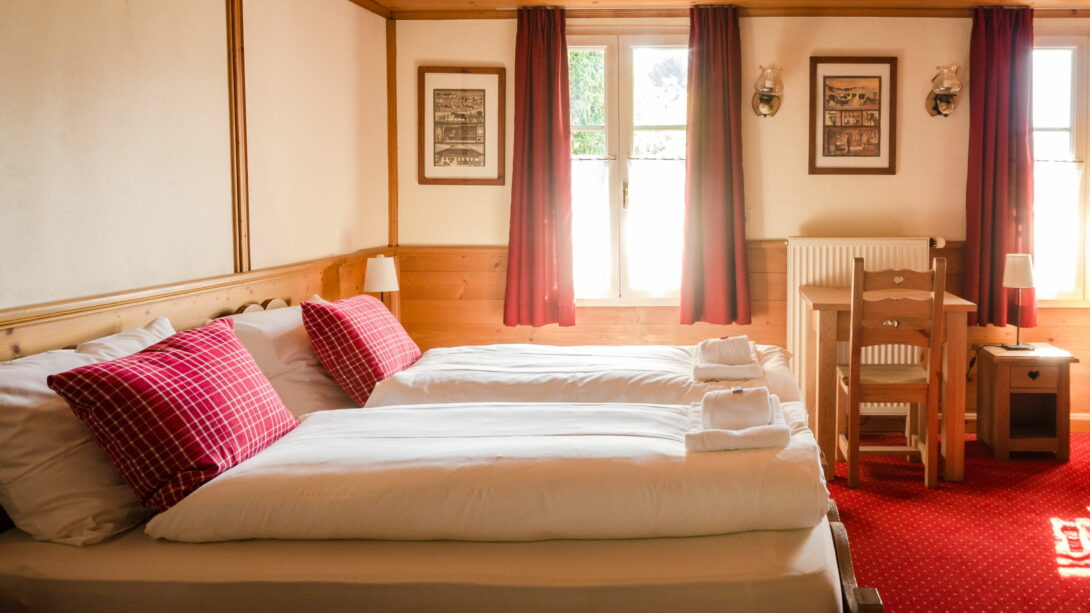 Organisation & Safety
Our experienced and international training team has all the expertise required to manage the SILC Winter Leadership Camp with great care, passion, attention for detail, operational excellence and safety.
We are dedicated to upholding the highest standards for creating a wonderful learning experience and looking after the health, safety and well-being of students. We give all the support needed to ensure students are safe, enjoy their time and perform to the best of their abilities.
Senior training team and professional mountain guides
Senior trainers cooperate with students around the clock and have widespread experience working with children from cultures around the world.
Depending on the activity, the guide to student ratio is 1:6 or 1:12. Including all trainers, staff, camp and activity managers, mountain guides and boarding staff, the ratio is around 1:5. Trainers participate in activities to assist in the development of leadership skills and to facilitate the learning experience.
We only work in suitable conditions and we are well-informed of any weather condition changes. When needed, we modify the programme of the day according to the weather conditions.
Camp and Activity Manager
Our Camp and Activity Managers oversee camp operations, coordinate all activities, are the point of contact for families and manage organisational aspects throughout the camp. Our camp and activity managers speak English, German, and French.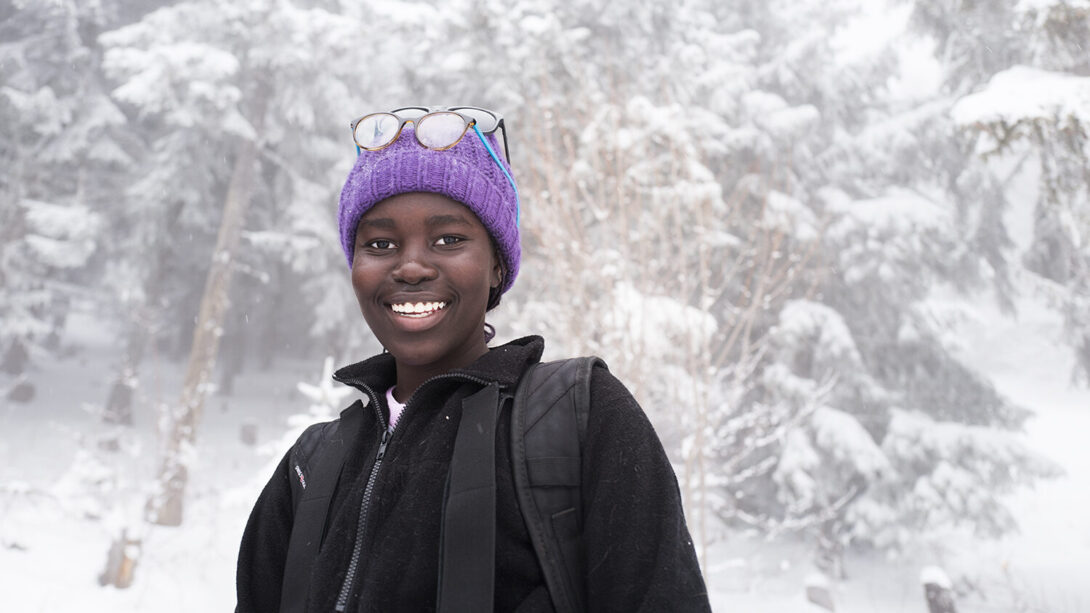 SILC Winter Leadership Camp
Get in touch with us to unleash your child's full potential!