Switzerland's Top 10 Best Winter Camps
Why choose a Winter Camp in Switzerland?
Switzerland is renowned for its hospitality, facilities and culture, as well as the quality of its winter camps and resorts. Students who attend these Swiss winter camps enjoy the beautiful setting of the Swiss Alps in a safe and rewarding environment, making friends from all over the world. With camps that last from one or two weeks to camps that last the whole winter season, there is something for everyone and for all ages.
The Top 10 Best Winter Camps in Switzerland
SILC Academy Winter Leadership Camp
The Swiss International Leadership Camp & Academy offers bespoke learning and a large variety of exciting outdoor and leadership activities ranging from glacier hikes to ice climbing and from snowshoeing to skiing and snowboarding as well as ice skating tobogganing to international students from around the world, aged 10 to 17. The programme is varied, active and suitable for all fitness levels. Students stay in a luxury traditional Swiss chalet in the Gstaad Valley while participating in an activity based and purpose-designed leadership programme delivered by experienced trainers, experts and mountain guides which makes this a truly unique camp for students from all over the world in December just before Christmas.
From December 17th to December 23rd 2023
Website: wintercamp.silcacademy.com
Those dates are flexible and students can also arrive and depart on other days.
Institut Monte Rosa Winter Camp
At Institut Monte Rosa winter camp, students participate in sports, outdoor activities and English and French language training. Students learn a language or perfect their linguistic skills in an international atmosphere, while participating in a programme of skiing and other sports.
From 9 January 2024 to 9 February 2024
La Garenne Winter Camps
With a focus on younger children, La Garenne's mission is to offer academic excellence and unique adventures in a warm international family environment, full of diverse opportunities, and in a safe location. This camp features a mixture of indoor and outdoor winter activities.
From 7 January 2024 to 15 March 2024
Prefleuri International Alpine School – Summer and Winter Camps
Also with a focus on younger children, Préfleuri is located in a traditional Swiss chalet surrounded by 2 acres of natural playground. At the end of their stay at Pré Fleuri, all the children take a ski test and earn a certificate and medal. The last day of the season is dedicated to slalom race that has all the children and their parents actively participating.
From 10 February 2024 to 24 February 2024
Lyceum Alpinum Zuoz Winter Camp
Zuoz winter camps were organised in the past but Zuoz focuses now on their international summer camps for juniors, which can be found in the link above.
Camp Suisse Ski Camp
Located on the Swiss-French border, Camp Suisse delivers ski and snowboard camps to schools and groups from all over the world. All ski and snowboard lessons are provided by their local Swiss Ski School, and features an exciting après ski programme in the evening.
From 11 February 2024 to 1 March 2024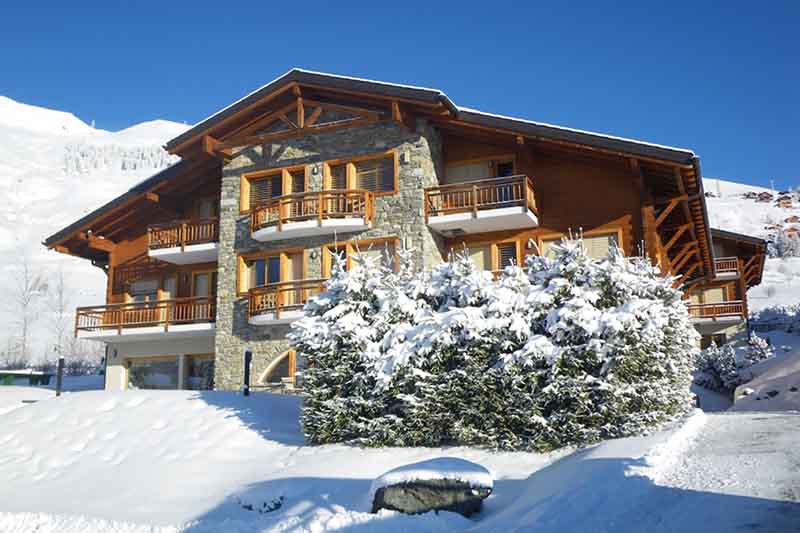 Les Elfes International Winter Camps
Each winter, the Les Elfes International winter camps welcome students from many different nationalities for a two-week programme of outdoor activities, with a focus on skiing.
From 2 December 2023 to 27 April 2024
Le Rosey Winter Camp
Le Rosey winter camps were organised in Gstaad but Le Rosey focuses now on their international summer camp which can be found in the link above.
Lovell Winter Camp in Gstaad
Students that wish to improve their skiing and snowboarding skills choose this camp. With their Lovell Academy, Ski Trips for Schools and Groups, and Kids Club at Le Grand Bellevue Gstaad, Lovell offers multiple options for the lovers of winter sports.
From 17 December 2023 to April 2024
Braunwald Ski & Snowboard Camp by Frilingue
Discover this ski experience in Braunwald where students get to develop their chosen language skills – English, German, or French while skiing in small groups.
From 24 December 2023 to 3 March 2024